Do you want to splurge on a new scent, but don't know where to begin?

Are you dumbfounded by the choice of a thousand perfumes and overwhelmed by their fragrance?

Are you confused by the salesperson's marketing terms and fancy names?


Never fear! Here are my top tips for selecting the perfect scent.

Considering seven factors before you shop, will save you and your nose hours at the fragrance store. Let's dive in… 1. THE THEMES
Perfumes come in the guise of different genres, or themes, as I like to call them. Much like our preferences for music genres, the ones we favour can depend on our mood or the occasion. For instance, some days we may want soft rock or classical and the next R&B or Motown.
When choosing a new perfume, consider the theme that you're already drawn to. Do you want something similar, or do you fancy a change?
Let's look at 7 popular perfume themes:
ORIENTAL (you'll probably recognise this term but the perfume industry has now changed it to 'Ambery' to be more inclusive)
A warm balsamic mix of woods, heavy florals, and amber, (a blend of labdanum & vanilla, not from the amber resin!)
Subclassifications with the addition of relevant oils:
Floral Oriental | Tuberose, Jasmine, Hyacinth.
Spicy Oriental | Clove, Pepper, Cinnamon.
Woody Oriental | Cedarwood, Sandalwood, Labdanum.
FAMOUS ORIENTALS: Poison | Opium | Youth Dew | Shalimar.
CHYPRE
A traditionally classic perfume theme with Florals and Musk. Perfumers state it is impossible to make a good Chypre perfume without the presence of Musk.
FAMOUS CHYPRES: Organza | Aromatics Elixir | Rive Gauche.
FOUGÈRE
Named after Fougère Royale (Royal Fern) created in 1882.
A typically masculine theme with top notes of Mint or Grapefruit with Lavender and Geranium at the heart and Patchouli at the base.
FAMOUS FOUGÈRES: Terre D'Hermès | L'Homme YSL | Pour Monsieur Chanel.
CITRUS/FRESH/COLOGNE
Predominantly Citrus, aromatics, and fresh green notes with light base notes like clary sage or cedarwood.
FAMOUS COLOGNES: CK One | Lime, Basil & Mandarin–Jo Malone | Issey Miyake | Yardley English Lavender
WOODY
A smooth round theme with predominantly woody notes–Sandalwood, Cedar, Vetiver, Patchouli and Oudh. Floral notes and lemon add character to the accord.
FAMOUS WOODS: Samsara - Guerlain| Marni Marni | Grey Vetiver–Tom Ford (male) | Gentlemen Only by Givenchy.
FLORAL
Top heavy with floral notes like Jasmine, Ylang-Ylang and Rose Florals can be subclassified into WOODY | SPICY | SWEET.
Lemon, Bergamot or Pepper enhance florals. Vanilla or Patchouli will make it 'Floriental'.
FAMOUS FLORALS: Glow - J Lo| Joy–Jean Patou | Anais Anais – Cacharel.
GOURMAND
A 'good enough to eat' theme.
Gourmand is a Medieval French term for glutton. These perfumes are typically sweet, and food-like with notes of vanilla, fruits, caramel, chocolate, etc.
Star Anise adds a nice twist to a gourmand accord.
FAMOUS GOURMANDS: Prada - Candy | Lolita Lempicka -Maison Berger.
You can either stick within your preferred theme or open your mind to other possibilities. Be daring and try something different.
Sticking to the same perfume theme is a bit like having only one colour in your wardrobe

.
2. PERSONALITY & PERFUME
Perfume is much more than just a smell; it's about communication. It reflects the way you feel or want to feel when wearing it, and it uncovers another part of your identity.
Psychological studies have shown that your personality reflects your perfume choice, and it's not what you would think.
There are misconceptions about introverts preferring softer, more discreet scents, but it's quite the opposite!
Of the eight billion people on this planet, we're a tiny speck, but perfume increases your footprint in the world. The perfect perfume tells the world who you are or how you want to be perceived. Perhaps it even portrays a hidden element of your personality to the world in a subtle, inconspicuous way.
Who you are, where you're going, and how you want to feel are factors which play a role in the scent you decide to adorn yourself with each day. That's the significance of scent.
3. THE OCCASION
Look beyond the type of fragrance that you like and consider the occasion
for wearing your new scent. Maybe you want a fragrance that's perfect for business, a date night, a party, the prom, or a night out with friends.
Be inspired by the season, by selecting a citrus or light floral scent for summer, or a spicy scent for autumn. Oriental fragrances, with their heavy florals are ideal for winter.
The climate plays a role in how fragrances evolve, they develop faster in the heat than they do in the cold or on cooler skin.
4. THE BUDGET
False economy is something my father always reminded me of. It's better to buy something of quality, even if it's costlier, because it will stand the test of time and in the end give you more value for money.
Often, more expensive perfumes have a higher quality of ingredients.
PLUS, beautiful fragrances make us happier. It's a proven fact, and you can't put a price on happiness.
An extrait de parfum has the most powerful concentration of the neat 'jus'. You'll pay more, but it'll last longer because they're designed to be dabbed on the pulse points with staying power. My bottle of J'Adore is 5 years old and I still have some left for my date nights!
Check out old and classical fragrances, not just the newest perfumes that are in style right now. These classics have lasted the test of time for a reason, so they're worth the investment.
Of course, if your budget is strictly limited, then there are some pretty decent perfumes that are purse friendly. Check out up-and-coming Indie perfumers that might have new release discounts or wait for the sales!
5. THE TRICKERY
Fads fade. Stay away from gimmicks and marketing ploys. The trend in 2022 is 'clean fragrances.' Does this mean that before they were unclean? They're still full of synthetics that were developed from something that was at one time natural, but they're not anymore.
If true natural perfumes are what you're after, try someone reputable, like Mandy Aftel and my brand. We create 100% natural fragrances, but that's because we can make them in small batches.
This isn't sustainable for large brands who sell globally, because there simply aren't enough raw materials to go round and consistency is key. Naturals have slight variations with each harvest, not good if you have millions of consumers and their favourite perfume changes every year!
Perfume packaging can also be seductive, but misleading. Many inferior perfumes are sold in stunning boxes and bottles. Some high-quality perfumes, such as Chanel No. 5 and Joy, are presented in simple packaging. Don't be swayed by celebrity names, fancy bottle tops with stag heads, or diamonds and pearls. The proof of the pudding is the perfume itself.
So, now you've decided what you want and how much you'll spend. It's time for the fun part… prepare to shop!
Here's some things you will need to take with you.
1. Small, clean, empty sandwich bags (not filled with sandwiches!)
2. A small bottle of unflavoured water
3. A ball of pure wool or a piece of clothing that is 100% pure wool (without last night's perfume, please).
4. A pen and notepad ( the pen is the most important item).
Don't wear any fragrance before you shop.

Don't use scented moisturizers on.

Avoid scented hair products. Clashing odours will cloud your judgement, so it's vital to keep your skin as neutral as possible. Remember, you'll be testing on yourself to see how it combines with your unique chemistry.
I recommend shopping in the morning, so your nose is fresh.
Gravitate towards your favoured theme or brand and chose one scent at a time. Be choosy, don't try to smell a hundred perfumes in one trip!
6. FIRST & LAST IMPRESSIONS
Always use the provided scent strips to smell perfumes. If you hate the scent, at least you won't have it lingering on your skin!
Write the name of the perfume on the strip and put each one in separate sandwich bags to smell again over the next few hours. I know it sounds like a pain, and maybe a tad weird, but your initial impressions of the perfumes will change with time. Careful to not combine the strips together, or you'll end up smelling a blend of several perfumes.
When using scent strips, wait for the alcohol in the scent to evaporate, and make mental, or written notes of your first feelings. Is it what you expected? Are you pleasantly surprised or horrified? Does it remind you of someone or something, and is that memory an enjoyable one? How does it make you feel? Where or when can you imagine wearing it?
Go for a walk and a 'nose' break. If you feel overwhelmed with scent, drink a glass of water, breathe in some fresh air or smell the wool. Don't smell coffee beans, even if the salesperson says that you should. It's an 'old wives' tale' and another scent to overdose your nose!
Continue to smell the strips until the top notes fade, and the heart and base notes emerge (at least an hour).
This wait time is important, since the base notes will be the final and lasting impression.
Purchase nothing right away, as tough as it may be. It's important to allow the fragrances to develop and 'dry-down', so you can judge how much you like them as they develop

7. NARROW IT DOWN
After a few hours, choose your two favourite scents.
Spritz one on each wrist and resist the urge to rub them together! Now you can discover how they react with your own natural scent.
Be patient. Let your perfumes settle and allow the base notes to emerge.
I advise living with the two choices overnight. I've sometimes experienced something magical in the middle of the night and thought, "What's that bewitching scent?" Don't shower before bedtime, you'll defeat the object. If it seems like too much trouble, think of it like this; would you move in with someone you'd just met 3 hours ago?
In the morning you'll be able to decide, with a clear head and a fresh nose, which perfume is for you. Maybe you'll love both, or maybe you'll have to do it all over again, but at least you won't have wasted your hard-earned cash on something you're going to end up using as a toilet spray!
Conclusion: Following my 7 simple rules, will ensure that you make the right decision and are satisfied with your newfound signature scent.
Take your fragrance shopping seriously and go armed with an open mind, pertinent information, and patience. Only then can you get the best investment for your money.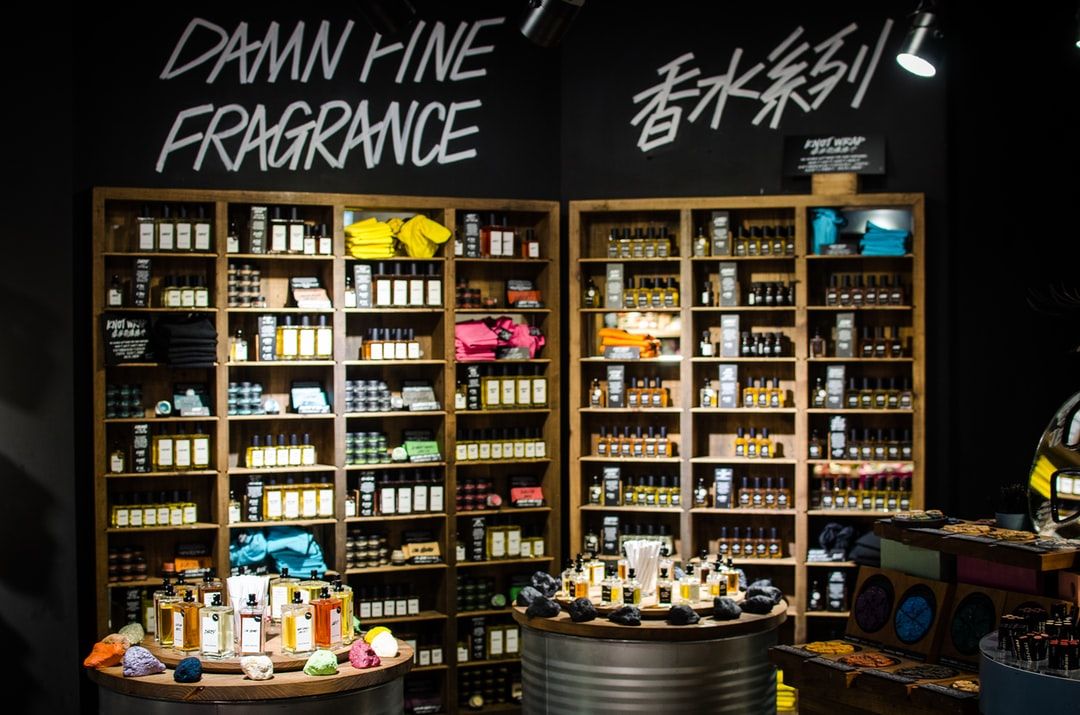 THE SCENT ACADEMY
FOR ALL LEVELS OF FRAGRANCE ENTHUSASTS
SAY GOODBYE TO SCENT SNOBBERY AND JOIN OUR ACADEMY TODAY!
Created with